Optimize the Drive System Parts
Client : Camoplast Solideal inc.
Location : Magog, Quebec
Year : 2014
Camoplast Solideal is a world leader specialized in the design, manufacturing and distribution of off-road tires, wheels, rubber tracks and running gear systems for the material handling, construction, agriculture, motorized sports and defense industries.
Camoplast Solideal implemented a procedure the purpose of which was to optimize the components of the track drive system on the John Deer tractor in order to reduce the number of components in the track drive system and in turn, lower the costs incurred to manufacture and install the drive system.
It is within this context that Camoplast Solideal mandated LDV to perform computer simulations of the new designs.
LDV was responsible for evaluating the internal stresses using various loading scenarios and comparing the results with the existing parts. The results were submitted to Camoplast Solideal in a summary report prepared by LDV.
Design a Test Bed for an Electrical Motor
Client : TM4
Location : Boucherville, Quebec
Year : 2014
TM4 designs electrical motors suitable for the automotive market. To carry out the tests required to certify the motors, TM4 mandated LDV Consultants to design one of its test beds.
The TM4 motor needed a test bed that would allow the drive shaft to rotate in both directions. What made this test bed unique was the fact that the power transmission had to go through a belt. To facilitate the required movement with the type of transmission selected, LDV had to design and test a double tensioner system.
The engine torque was monitored during testing. Selecting the drive shaft tolerances between the pulley and the torquemeter was a critical process as this could affect the test results.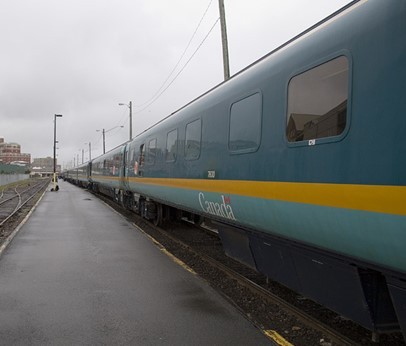 Integrate a Cummins Tier-4i Engine in a Haulage Truck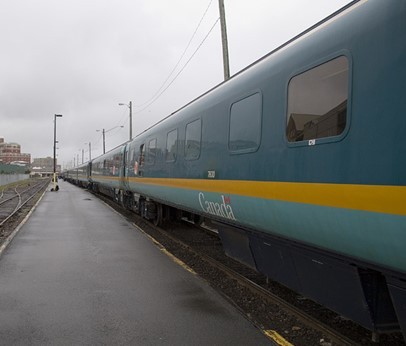 Client : Dux Machinery
Location : Montreal, Quebec
Year : 2013
DUX Machinery is a leading manufacturer of underground haulage equipment. Power mechanization of its equipment needs to change in order to meet the requirements of the environmental regulation.
The haulage truck must be adapted so that a new engine and, more importantly, new air intake and exhaust components can be installed.
LDV was therefore mandated to finalize the selection of the engine options, validate the heat transfer equipment with regard to air intake and engine cooling and adapt the engine compartment to allow installation of a new air filter and exhaust.